If you work online, then chances are you've already received payment through PayPal. It's been the number one go-to payment channel for a very long time. It truly is a pioneer of its own generation. However, PayPal is not the only one of its kind. Throughout the years, different companies have cropped up that aim to do one thing: become a reliable source of the monetary transaction.
There a few reasons why one must consider using an alternative to PayPal. The website may not support a certain employer's payment process. It is also advisable to diversify one's online payments. Think of it as getting more than one bank account.
Google Wallet
It's no surprise that one of the world's largest tech player has its own online payment process. One of the advantages of Google Wallet is the fact that it's fast. It's capable of making transactions to and from your bank account faster than most online payment systems. And, since it's Google and Google likes to keep its integrity intact, all payments' security is ensured. As for transaction fees, Google Wallet enforces no fees per transaction.
Skrill
Skrill makes it easy for all PayPal users since it follows quite a similar transaction system. Simply attach your bank account or card to the account and you're all set. Setup is free and the website is quite popular with international markets since it allows them to transfer their balance directly into a debit card instantly. The fees are relatively lower than PayPal but the conversion fees are where you should be worried. Skrill has a 3.99% conversion fee for currencies they support, the fee will go up for those that they don't.
Transferwise
Image by KTH
For international transactions, Transferwise shines. Transferwise has been a popular choice for a business with a number of international customers. All international transactions are received for only a couple of days. As for transaction fees, Transferwise only charges 1% with a minimum of only $3. Anyone in the world can pay you through Transferwise and it makes it a lot easier with a user-friendly interface.
Stripe
Strip removes the nuisance of opening third party getaway or merchant account. Instead, it gives its user the online payment system that's easy to comprehend. As PayPal's biggest competitor, Stripe's only fee is a 2.9% charge for every transaction. Its payment is varied since it allows bitcoin, debit cards, bank accounts, and Android and apple pay. Also, Strip is completely integrated with a number of third-party services. Stripe aims at making everything easier and faster for any payment made through its channel.
Authorize.net
When it comes to the tried and tested methods of online payment, Authorize.net is one of the largest players today. It was made to keep its customer's information safe and secure. It not only accepts payment from all around the world, but it takes it in different forms of payment such as credit cards, eCheck, etc. The only thing that should worry you is its fees. The setup payment costs $49 with a monthly fee of $25. It does have a low transaction fee of 2.9%, however, it does have a fee of 1.5% for every international transaction.
Payoneer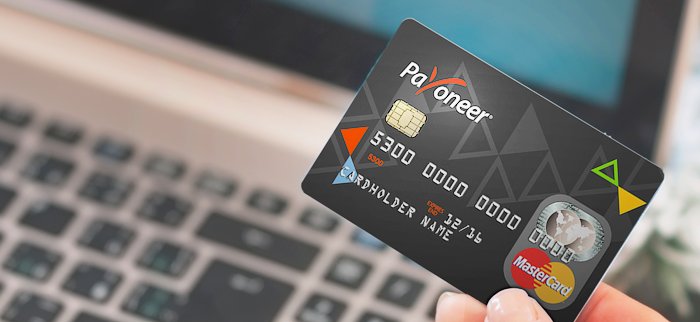 Payoneer is another strong online payment platform that focuses on international payments. It allows users to send invoices and billing. It's also available in over 300 countries. Any transaction sent will be received in a matter of minutes. As for fees, Payoneer does not charge a cent when sending money to another Payoneer user. Payoneer's "virtual bank account" allows its users to withdraw money from it for free. However, the company does charge a 3% fee on credit card payments.
Dwolla
Dwolla is an online payment platform puts its focus on the business side of online transactions. When using Dwolla, users are able to send money to Twitter followers, LinkedIn connections, and even various email addresses. Fees for transactions are low, very low. Security is something that Dwolla takes seriously so one should never worry about when working with them. The only thing that might turn a user away is the fact that Dwolla does not accept credit cards or debit cards.
Conclusion
As a freelancer, it's important to remember that the payment platforms listed above shouldn't be used exclusively. One of the main reasons why people are looking for PayPal alternatives is so they can diversify their online transactions. PayPal might be the biggest of its kind today but it doesn't mean everyone has it. As someone who works online, it's always best to keep things diversified.
It's also important to note that some companies don't pay through PayPal. Some would gladly other platforms, payment platforms that best suit their kind of business. Each of the companies listed above has their own advantage over one another. It all falls on you which one actually suits your taste.