Grocery shopping, a tedious yet necessary part of everyday life. It doesn't matter if you live alone or with a family, pantries need to be stocked and refrigerators are to be filled. However, what makes this a tedious task is the fact that you're not the only doing it. Which means that you and everybody else is bound to do the same thing on the same day. This all amounts to what, exactly? Lines. Long and boring lines. Regardless of how many counters are available or how fast and efficient the people working on the counters are. Lines, just like many things in life, are inevitable.
Is there an answer to this? A solution that's easy to use? Yes, there is. One of Nextvation's latest works brings the necessity of grocery shopping while leaving behind long lines and tedious travel times. Order grocery from your online device and have it delivered to you the day after. Don't have a credit card to pay for online expenses? Tienda only takes money upon delivery, fair pay for a day's work.
However, grocery items aren't the only things we can deliver. If you wanna skip the process of cooking a meal yourself we can always do that for you. Tienda can deliver your lunch at work contributing to more time used for a more productive effort than going to a restaurant and spending an hour or two on lunch.
PHP / MySQL
Laravel
CSS / Bootstrap
Html 5
Less
Megaventory API
1 Software Architect
2 Backend Developer
1 Frontend Developer
1 Graphic Designer
20ohrs combined hours
153 coffee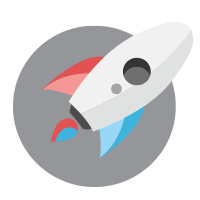 We're Here To Help Your Business Blast Off!
Through Creative Ideas, Innovation & Technology