When building the foundation of any of your future endeavors, you have to look at the site on where you are building. The foundation has to be strong and solid. Then you build your business and, after that, you keep it standing. Maintenance. You can keep its sturdiness and strength through constant maintenance. The same concept can be applied to a website. You need to choose your web hosting service carefully. Uptime, speed, and support. These are the three pillars which make a web hosting service reliable and trustworthy. Nextvation captures all three of these factors and make it available to you for an affordable price.
Uptime, the most important factor for a webhosting service to have compared to the other three. Our uptime is near flawless with your site guaranteed to stay up for 99.99% of the time. It might sound like a toothpaste commercial but I assure you that we can deliver. No longer will you be reading "this site is currently unavailable" or "this is down." Say goodbye to those pages because our uptime is stable and solid.
Speed. The majority of the modern man has a short attention span. If your sight isn't done loading within five seconds, or worse, ten seconds then say goodbye to that precious customer. We, however, deliver a loading speed in the milliseconds. Lightning fast speed and zero customer loss guaranteed.
Support. Every webhosting service has to have competent support to answer any questions that the client might, and will, have. You'll be glad to know that our support is not only an expert in the field but answers just a few seconds after the question is asked. Not only that but a ticket will be focused on as soon as possible.
Our webhosting service can only be described as consistent and top notch. With affordable prices, bonus features, and a security system that protects your website, what else is there to ask?
If you are…
Looking for a professional team to maintain your website without hiring a full-time team of IT
Looking for someone to fix your styling issues every now and then
Having Javascript issues on your site
Committed to more important tasks than monitoring your own site
Worried that your site is vulnerable
Wanting to make sure that your site is top-notch mode all the time
We are experts in this and we can help you on:
Site Maintenance
Security
Cache and Web Performance
Javascript and Jquery
CSS and Bootstrap
HTML
At the affordable price of…
1 Year Premium Hosting Package
1 Year Hosting
1 Year Domain
JS and CSS Troubleshooting
24/7 Email Support
10GB
cPanel & SSH Access
SSD Storage
HTTPS
Unlimited Emails & DBs
3 Years Premium Hosting Package
3 Years Hosting
3 Years Domain
JS and CSS Troubleshooting
24/7 Email Support
10GB
cPanel & SSH Access
SSD Storage
HTTPS
Unlimited Emails & DBs
Still not convinced? Here are the samples of our work…
Ready to make the move? Here's how it works:
Click  and we will discuss how to transfer or register your site to us.

Choose between 1 or 3 years package.

We will create a Basecamp space regarding your project where you can monitor all updates any time you want, plus updates via email if you wish.
If there is any problem in your site, you can contact us via phone, email, or Basecamp 24/7.
Unlike other agencies, we require reviews from our clients (good or bad) so that we can use them to improve our services.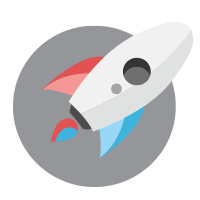 We're Here To Help Your Business Blast Off!
Through Creative Ideas, Innovation & Technology