In your efforts to try and create a business online you do what's sensible, you hire a team of web developers and designers. They show you a beautifully made website that is not only easy to understand but functional as well. After that, you set off in your endeavors but you notice that your website is lacking in traffic. It hurts you and your business. What is it then? You have the looks and the functionality so what's wrong? Exposure. Just like setting up a business out in the city, location is a key factor to any business that seeks success.
On the internet, our location and exposure rely on search engine optimization. The content you write and display on your website has a value. We understand that value. Our passionate writers know how it works, functions, and most importantly, how to use it for your benefit. Using a mix of carefully picked keywords and keyword phrases we can and will help your business find solid ground for exposure. However, our writers not only focus on the keywords themselves but on the overall content as well. It is the people before the search engine, of course. And we make sure that the content we write is both clever, original, and captivating.
Because as a service, we are obligated to work tirelessly for you. Our writing team ensures results and results are what you will get. Not happy with the particular article or section that we rewrote? No problem, we will gladly do it all over. If you say that traffic hasn't improved, then we'll take a look and review our work to see what we did wrong. If unintentionally left something out, then we will correct and even improve on it. We do all of these because of you, the customer, are our secret to success.
If you:
Want to improve your product descriptions on your site
Are looking for someone to write a blog post
Want to rewrite your company site's pages
Are planning to regularly publish news articles without hiring a full-time writer
Are planning to boost your website through SEO content writing efforts
We have writers with years of experience in:
SEO
Writing for both search engines and people
Page Tags
Google Penguin
Google Panda
At the affordable price of…
See for yourself:
Here's how it works:
Click  and send us a message regarding your content writing inquiry.

We will reach out to you as soon as we can to discuss the project.

Once we finally agree on the specifics of the project and you are ready to commit, the project will commence right after you deposit 50% of the total fee. Payments are made through wire transfer or PayPal (which can also process credit card payments).

We will create a Basecamp space regarding your project where you can monitor all updates any time you want, plus updates via email if you wish.

Once the project is completed, the turnover of the code and fixes will be made after the final payment is made.

Unlike other agencies, we require reviews from our clients (good or bad) so that we can use them to improve our services.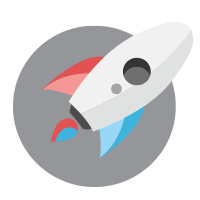 We're Here To Help Your Business Blast Off!
Through Creative Ideas, Innovation & Technology