The first thing that pops in the minds of many when asked "Where do you go to send money to your loved ones?" are usually Western Union or LBC. These are the two options that people pick from. What if those two options don't exist in your area? What if you have no other no means of sending or receiving money? Nextvation's latest work involves creating a third option. A way to send money easily and quickly from your mobile device.
With over 15,000 Smart Padala Centers spread across the country, the word "difficult to find" won't even register as you've already finished sending your loved one the money that they need. Three measly steps are all you need to follow and then you are done! Is it secure? You bet it is. The recipient will be receiving a reference number as well as a validation PIN code ensuring that it is only they that receive your hard earned money.
Smart Padala does not only make sending money easy but paying bills as well. No more shall you travel over a distance, wait in a long line, or, a lot worse, forget and miss your payment. With Smart Padala you can forget all those inconveniences and, with your billing information by your side, simply pay at a Smart Padala center. Another inconvenience made easy!
Smart Padala serves its users by making their life easier. Taking advantage of the internet age, it is this kind of service that the people of today are in need. No more lines and no more travel time, just a simple process in your mobile device. This new and innovative way of sending money is not only easy and convenient but helps those who have a family member working a hundred or a thousand miles away.
PHP
MySQL
Laravel
CSS
Bootstrap
Javascript
Jquery
Html 5
1 Software Architect
2 Backend Developer
1 Frontend Developer
80hrs combined hours
61 coffee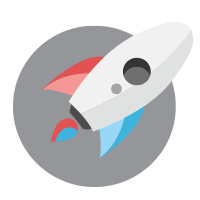 We're Here To Help Your Business Blast Off!
Through Creative Ideas, Innovation & Technology