Recent Projects that Helped Our Clients Succeed
Latest Reviews From Our Clients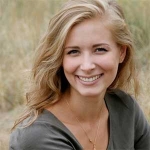 This service is great! My website has been running smoothly since you guys did your magic on it. I just love what you did with the overall look. Definitely recommending you to the people I know.
At first I didn't really see what the fuss was about with improving my website, but you proved me wrong. I have been able to manage client profiles, appointments, and other records. Thanks!
You promised functionality and style and that's what I got. Cheers.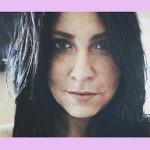 Had a ton of info and data that needed sorting and you provided me with the right tools to do so. Had a difficult time trying to find my around it and the instructions you gave me weren't clear enough, but it did get the job done once I got the hang of it.
Wow. You guys pulled me out of the fire. I honestly didn't know that I had problems with my website but here I stand corrected. You're the best!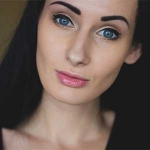 I'll give it you guys, the work you did on my blog are doing wonders. However, I'm a bit unfamiliar with the improvements you made. I know they're useful and all but I still scratch my head at times trying to figure out how to use them. Nevertheless, I'm glad you came in and revitalized my blog. Many thanks.
The tech department has been reporting that the company website received a huge spike in traffic lately. I reckon that was your work? Suffice to say this will not be the last you'll be hearing from us in regards of your service. Thank you.
My only regret was that I didn't contact you sooner. Solid work for fair pay. You're definitely getting a mention in my next article.
Okay so here's some things I need to get off my chest: You did a fantastic job improving my improving my website's searchability. You did. Then a few days later I hit a brick a wall and some of the apps that you applied were a bit too unfamiliar to me. Luckily, you fulfilled your promise and actually went back and fixed the problem. What I'm trying to say is at first I felt as if you let me down and then you quickly proved me wrong.
The new look you gave my website is a bit polarizing, to be honest. But hey, you did help me fix a lot of stuff that needing fixing and I'd gladly take that over anything any day. I'd gladly recommend you to my partners.
admin@nextvation.com
The internet much like the world today is filled with things of majesty and misery. One site makes you laugh and the other sends you to a virus link. As an individual living in [...]
Our Proven Process Produces Results
1. MEETING
We discuss the requirements with you, our client, and ensure that we are on the same page on everything. This stage's goal is to fully understand your needs.
2. PLANNING
"Give me six hours to chop down a tree and I will spend the first four sharpening the axe." – Abraham Lincoln
Planning takes time, but execution will be swift and precise.
3. DESIGN
This is the part where our experts enter the war room and strategize. Here we will find the best possible way to turn your ideas into reality in the most efficient and effective way.
4. DEVELOPMENT
Using Lean methodology, you will be part of the development. We believe that getting feedback from the client in the early stage produce not only the best product but also the right one.
5. RELEASE
Fresh from the oven, made with love, we deliver the final product to you at the pinnacle of perfection. But do not worry, we know that things sometimes break, so we provide extensive support for a very long long time.
6. MONITORING
There is no such thing as a "done" project for us. Each project we work on is kept under regular monitoring for possible issues, maintenance, and upgrades. We highly believe that after-sales service should be as accommodating to our clients as during pre-sales.
We're Here To Help Your Business Blast Off!
Through Creative Ideas, Innovation & Technology