Grocery shopping, a tedious yet necessary part of everyday life. It doesn't matter if you live alone or with a family, pantries need to be stocked and refrigerators are to be filled. However, what makes this a tedious task is the fact that you're not the only doing it. Which means that you and everybody else is bound to do the same thing on the same day. This all amounts to what, exactly? Lines. Long and boring lines. Regardless of how many counters are available or how fast and efficient the people working on the counters are. Lines, just like many things in life, are inevitable.
We here at Nextvation have made it possible for anyone around the globe to experience the best that Cebu has to offer. By creating one easy guide for a variety of go-to places in Cebu, you no longer need to access different websites for a series of services that you're looking for. Look, we understand how difficult it is to find a hotel to rest in or a restaurant to dine in. You simply can't go to Cebu unprepared. How are you going to spend your time and money properly if you're spending your first day looking for a suitable hotel to stay in? For Cebu, you can never be too prepared.
The first thing that pops in the minds of many when asked "Where do you go to send money to your loved ones?" are usually Western Union or LBC. These are the two options that people pick from. What if those two options don't exist in your area? What if you have no other no means of sending or receiving money? Nextvation's latest work involves creating a third option. A way to send money easily and quickly from your mobile device.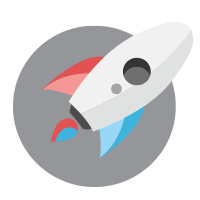 We're Here To Help Your Business Blast Off!
Through Creative Ideas, Innovation & Technology