Dent Solutions seeks to keep every information organized and safely kept in one system. It was built to promote convenience, security, and smart data tracking. It works for both ends as the system makes it easier for the patient and dentist alike to access their records anywhere at any time.
With Dent Solutions, dentists and staff no longer have to worry about physical copies of a patient's file. Patients don't have to contact their dental clinic to ask for certain information because all of it is kept within the system. To sum it all up, Dent Solutions offer a Tier 1 upgrade to the overall quality of life of dental clinics.
MONITOR YOUR DENTAL BUSINESS WITH EASE
Keeping track of every patient, invoice, staff record, and more can be a hassle. Working with physical copies can introduce a myriad of problems that can prove to be troublesome. With Dent Solutions you're able to keep track of your current spending, have access to your patients and their appointments, analyze reports made by your staff, and compare previous data to newer ones
Perfect For:
Managing With Efficiency
Keeping A Keen Eye On Day-to-Day Operations
Reducing The Overall Workload
Convenience can play a crucial role in any business. If you ensure that the most tedious part of your livelihood is made easier, then you can expect more patients to head over to your direction. Dent Solutions offers a system in which your patients can book appointments and procedures online. They can do this anywhere on any device they possess.
Perfect For:
Booking Appointments Anywhere
Organizing Your Schedule
Building A Line Communication For Patients
CENTRALIZED INFORMATION SYSTEM
By keeping everything in one place, you are able to manage the fine details of your dental business with ease. Searching for specific information is done at a split second alongside built-in features that keep everything regulated. You no longer have to toil with mountains worth of paperwork if you keep all recorded data in one system.
Perfect For:
Easy Access To Records
Modifying Information More Easily
Securing Sensitive Data In One Place
The system also has a built-in feature that involves your invoices. It gives you control over them which allows you to decide what goes into these invoices. With full control of this aspect of your business, you no longer have to worry about sensitive or confidential information being unnecessarily placed on your invoice.
Perfect For:
A More Efficient Billing System
Minimizing Errors
Protecting Confidential Information
Building a summary on your dental work is important. This is why Dent Precisions adds the feature of creating smarter reports. This help organizes all the info that a member of the staff works with. With smarter reports come the benefit of better communication and a smoother run of your business.
Perfect For:
Managing Info Sent
Reducing Staff Miscommunication
An Open Line Of Internal Contact
PHP / MySQL
Laravel
CSS / Bootstrap
Html 5
SMS API
Material Design
3 Backend Developer
2 Graphic Designer
90 hrs combines hours
70 coffee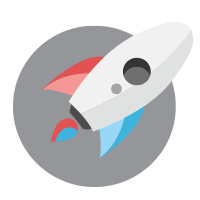 We're Here To Help Your Business Blast Off!
Through Creative Ideas, Innovation & Technology