Having a website is not enough, it is just half the fight. The other half is ensuring that your website is accessible across several devices of varying screen sizes. This is what we call an adaptive design or a responsive website, something that even search engines like Google pay close attention to for accessibility purposes, which weighs a lot to it when ranking websites on search results. This means that having a well-designed and search engine optimized website is no longer enough if people can't view it properly on mobile devices.
At Nextvation we take this matter seriously because it directly affects your website's traffic and the accompanying sales you get from it. This means that if your website is not responsive, you get ranked lower on Google, which directly translates to huge numbers of potential customers not being able to reach you on your website for the products or services that you offer.
Due to the urgent nature of you potentially losing hundreds of sales because of a non-responsive website, we set up our responsive website conversion solution to deal swiftly with any kind of website. Whether it is WordPress, standard HTML, or using other content management system, we assure you that once you choose us to convert your website into a responsive one, we will be dealing with it in record time.
If you are…
Planning on converting your website to be responsive for search engine visibility

Thinking of expanding your reach to smart tablet and mobile users
Getting left behind by a competitor due to their responsive site
Thinking of making your site easy to use on smartphones to increase your sales and conversation rate
In the business of saving time and money on mobile site development
We can convert any website into a mobile-friendly responsive site with:
Responsinator
XCode
iOS / Android Devices
At the affordable price of…
2 Layouts
Mobile Vertical / Horizontal
Tablet Vertical / Horizontal
3 Layouts
Mobile Vertical / Horizontal
Tablet Vertical / Horizontal
4 Layouts
Mobile Vertical / Horizontal
Tablet Vertical / Horizontal
Still not convinced? Here are some of our works:
Ready to make your website mobile-friendly?
Click  and send us a message regarding your problem or idea – the more details you share with us, the more accurate our response will be.

We will get back to you with a quotation.

Once we finally agree on the specifics of the project and you are ready to commit, the project will commence right after you deposit 50% of the development fee. Payments are made through wire transfer or PayPal (which can also process credit card payments).

We will create a Basecamp space regarding your project where you can monitor all updates any time you want, plus updates via email if you wish.

Once the project is completed, the turnover of the code and fixes will be made after the final payment is made.

Unlike other agencies, we require reviews from our clients (good or bad) so that we can use them to improve our services.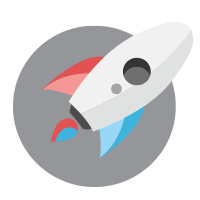 We're Here To Help Your Business Blast Off!
Through Creative Ideas, Innovation & Technology