We are a group of artisans that aims to revolutionize businesses in different industries.
Nextvation Software Solutions now operates with a team of fifteen full-time employees who work on development, product research, innovation, and overall architecture of the services we provide. Our mantra is to hire slow and correct fast. We hire slow because it is critical to making sure people fit in with the team while we make appropriate corrections fast because we know that our team is only as strong as its weakest link. We pride ourselves to be the best and consequentially provide only the best service our clients deserve.
The biggest satisfaction in our work is when we transcend a business to a whole new level. When they realized how technology can help their business not only survive but also thrive.
Our team composed of three classes: technicians, managers, and entrepreneurs.
More stuff about us:
Get things done
Laser focused
Perfectionist
Less is more
Problem solver
Very
Burning desire
Persistent
Calm
Professional
Mastery
Awesome
Technicians
The doer.
Positions:
Web Developer
Sales Engineer
Graphic Designer
Content Writer
Managers
The cleaner.
Positions:
Operations Manager
Sales Engineer
Lead Developer
Lead Designer
Entrepreneurs
The visionary.
Positions:
Chief Operations Officer
And
Everyone
Else
We Are Global And Have Helped Clients Worldwide.
Our Products
We create our own products because we solve problems, our own problems. In Nextvation, we see problems as an opportunity that we can explore to create a product that we can introduce to an untapped market.
Tienda Online Grocery
The first online grocery in the Philippines that delivers convenience to filipino's lives.
Best Cebu
A one-stop shop site that will help you experience the best that Cebu has to offer.
Smart Padala
A tool that helps smart padala owner manages the business in a most efficient way.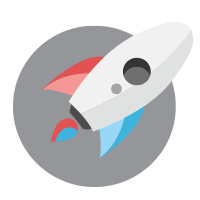 We're Here To Help Your Business Blast Off!
Through Creative Ideas, Innovation & Technology