We here at Nextvation have made it possible for anyone around the globe to experience the best that Cebu has to offer. By creating one easy guide for a variety of go-to places in Cebu, you no longer need to access different websites for a series of services that you're looking for. Look, we understand how difficult it is to find a hotel to rest in or a restaurant to dine in. You simply can't go to Cebu unprepared. How are you going to spend your time and money properly if you're spending your first day looking for a suitable hotel to stay in? For Cebu, you can never be too prepared.
By using BestCebu, you have access to a wide range of services from cafes, hotels, resorts, clubs, and restaurants. You need not worry about what a certain club looks like or what services a resort has to offer. We have already collected a staggering amount of photos as well as a detailed description of each establishment. All the amenities available for a hotel? All there. The menu that a restaurant serves? Also there. The average amount of money you'll be spending for a night in a club? Even there. We have ensured that every piece of viable information is available for you to see. Helps to be prepared right?
BestCebu being your only guide, is easy to use and understand. It is ultimately about you and your meaningful trip to one of the most wonderful places, Cebu. More will be added, as you use BestCebu it is sure to attract many other businesses opening the doors to more places to go with easy access. We have done all this to ensure that our guide will be the only thing you'll be referring to from here until your inevitable return to Cebu.
WordPress
PHP
 MySQL
CSS
Bootstrap
Html 5
1 Web Developer
1 Content Writer
1 Graphic Designer
40hrs combined hours
35 coffee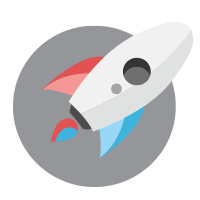 We're Here To Help Your Business Blast Off!
Through Creative Ideas, Innovation & Technology