Content is king. It's the core of most websites and it's the driving element of success for most businesses. As a blogger myself, I find content marketing to be an effective and creative way to market one's business. Be it in retail distribution or web design, content marketing brings out an audience that stays and listens. And how does one do it? By using the best content marketing tools of 2018. 
So, for you start, you need the right tools. Tools that'll aid you in designing a content marketing scheme. Of course, these tools aren't exactly a solid necessity for you to have but think of it as walking to your destination with nothing else but the clothes on your back compared to driving to wherever you're going with a fully-charged smartphone and a bag of snacks. Terrible analogies aside, these tools will help you find the right kind of content for your audience. So it's better to just try them out and see what happens. These content marketing tools of 2018 should be enough to convince you that you need them. 
Also, do note that some of the best content marketing tools of 2018 may require payment. Fortunately for you, paid content in terms of marketing tools are always a great investment. Suffice to say, you're getting an even better advantage over your competitors who might be content with freebies. 
The Content Marketing Tools of 2018
When thinking about content marketing, blogging should be the first thing that comes to mind. It takes little time to get used to it and you get to practice your SEO and writing skills. In blogging, however, comes the struggle for writer's block and what topics you're going to write about. Luckily, that's where BuzzSumo comes into play.
You see, BuzzSumo helps you find the topics you should be writing. The tool analyzes what content works best by measuring how effective they are in both search volume and content. In addition, BuzzSumo also gives you the best influencers to market your content to you.
So you have a thick list of content ideas. From blogging to every other form of content marketing. The problem now is organization. How does one organize thoughts and ideas? With Evernote, of course. Also, Evernote may not be part of the newer content marketing tools of 2018, but it still gets the job done. 
Evernote gives its user the benefit of cross-platform usability. What this means is that the content you have is available to you on whatever platform you're using. Take it with you on your phone and jot down micro ideas you think of. Then, after a long day, access the tool through your PC or laptop and get to writing! Organizing content is important if you wish to avoid lost thoughts or ideas.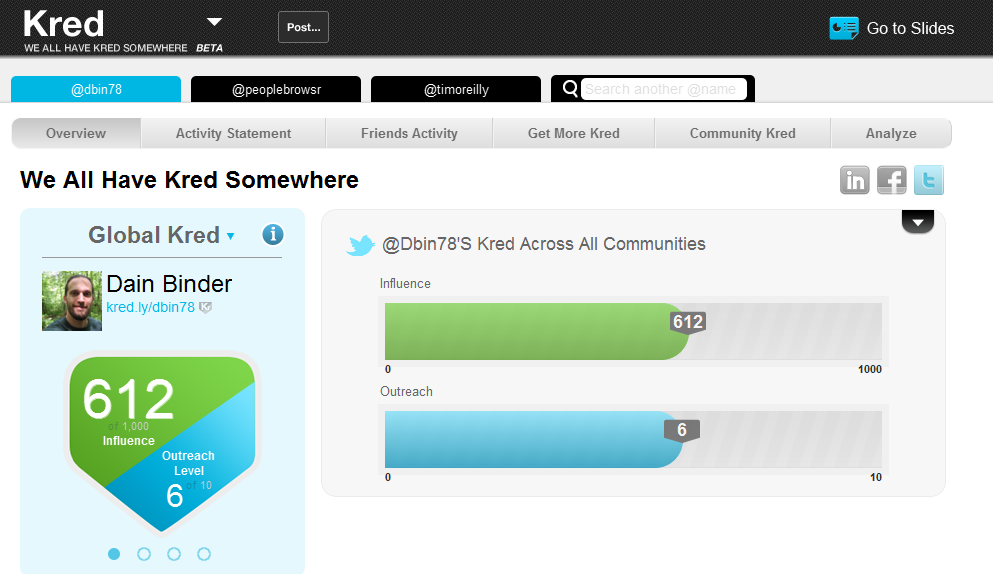 What is great content if it remains under the shade of obscurity? The biggest mistake a startup does with a brilliant idea is putting little to no effort in exposure. But what should you do? You're just an up and coming business with a voice yet to be heard or even listened to. You use Kred.
Kred does you the favor of connecting with prominent influencers. These people take your content use their social media to market it. Basically, Kred is a tool that helps you measure your influence online. This is crucial if you wish to optimize your content for the kind of audience you have.
Sometimes, content marketing can be a bit of a hassle. So, you hire employees to help you with your efforts. Now, unless you have your own dedicated space to work with all these people, you're gonna have to find a way to communicate with them. Not only that, you'll be hard pressed at finding a way to send and keep ideas to your fellow content marketers. This where Trello comes in, one of top content marketing tools of 2018.
Trello provides you with a reliable medium to store and share information with other members of your business. It helps schedule content projects and shares them with various social media outlets. It's basically Evernote but if it was built for a larger team.
We get it. You're good at content marketing. You're brilliant when it comes to the drawing board and chalking up the perfect plan for your business. But, like so many others, you feel like a child lost in a hardware store when it comes to coding. You know diddly squat about anything that involves odd symbols. ClickFunnels helps you beat this weakness because it easily belongs in the top content marketing tools of 2018.
By introducing a very simple drag and drop system to funnel sales, you're able to apply all those ideas with little to no education on codes. The tool gives you a series templates to choose from, templates that have been tried and tested by successful companies in the past.
Let's say you've gained enough twitter followers. Followers that are fish in the sea ready to take your juicy bate made out of quality content. But when? When is the best time to cast your line into your sea of followers? Sure, you can throw your bait and wait till anything happens. But a good fisherman knows exactly when to cast his line. Fishing analogies aside, this is where Tweroid comes into play.
Tweroid analyzes your followers in the thousands and informs you of peak engagement hours. Once you do, you're easily giving your content the exposure and attention it deserves. In addition, the tool is completely free so you won't have to worry about extra payments or subscriptions.
The design is everything if you wish to captivate or capture a user's attention. A dull and boring web layout can quickly drop interest down to zero. However, we're not all web designers. We don't know what color complements the other. And we sure as hell don't know the right design patterns to follow. When in doubt, use Canva.
Canva, much like ClickFunnels, helps those who know nothing about web design, design their own site. With an extensive list of templates to choose from, Canva introduces a stupidly easy UI for you to follow. Finally, can you give your platform the right look and design for users to land on?
Let me ask you a question. What is a tool that is relatively small yet useful in many situations? A swiss army knife. It's tiny and fits in your pocket but it can help you get out of a jam. The tools I've listed so far can be compared to those normally in a toolbox. Uberflip, on the other hand, is probably the swiss army knife of these tools.
Uberflip offers a myriad of features to its users. It helps boost different kinds of content from blogs, ebooks, videos, and more. In addition, it helps organize whatever content it's currently boosting in one location and it integrates itself as a sales platform from your content to keep everything uninterrupted.
Image by seer
I mentioned before that content marketing can be in the form of blogging and article-writing. Well, when dealing with such platforms you're gonna have to do a little bit of research. Research is key because it helps find the right keywords you ought to be using. This is where SEMRush provides its services.
The tool helps you with search marketing by showing an extensive amount of information regarding keywords, search volumes and difficulties, and more. It also helps you learn of your competitors and what makes them tick. Information is crucial if you want to stay on top of your game.
You can say that email marketing is a form content marketing. When you're sending your subscribers content to enjoy, then it's essentially a form of content marketing. If you are to expand your efforts towards email, it is advised that you use a tool for it. The regular means of emailing may not spell out the same results you're looking for.
MailChimp delivers where other emailing tools fail to do. It offers a wide array of features that help bolster your email marketing efforts. Without getting too technical, MailChimp is essentially a way to help you communicate with your audience efficiently and with full effect.
Using the blogosphere as your medium of content marketing is both easy and tedious. Easy because nearly everyone can get into it. Tedious because it requires adequate knowledge of certain tools to fully squeeze out every feature of it; social media, being one of them.
To counter this, Monarch offers a WordPress plugin that aids your blogging efforts through social media exposure. It helps strengthen your presence and, in turn, aids your content projects.
Remember MailChimp and how it helps build strong relations with your email list? So, how does a startup even gain a solid subscriber base to send their emails to? Leads. Lots and lots of leads. Think of your leads as seeds that grow into your produce if tended to carefully. Useless farming analogies aside leads turn into subscribers. Subscribers that bolster content marketing exposure.
OptinMonster helps you reach out to an audience across the internet. Once you reach an audience, you're essentially earning potential leads which, in turn, can be converted into subscribers. One cannot miss OptinMonster if you're looking for the best content marketing tools of 2018.
The first advice I got when I started blogging was "don't be afraid to share your blog from on another site." Now, this can be a hard thing to do because leaving a comment with a link to your blog can feel like leaving a sign in the middle of nowhere. But the key idea from the advice is that you need to build exposure through links.
PrettyLink will help you achieve that and maybe even more. It basically tracks clicks from emails and mask affiliate links with your own. Never again shall you use third party tools that shorten links. The tool helps you gain exposure to information.
Dealing with content marketing backed up by a team of freelancers may turn out to be a task not for everybody. Well, if you keep at it with little to no organization that is. If you are to lead a team of content markets, you need a tool that increases productivity or workflow. With ClearVoice, you may never have to go through all the tedious tasks again.
ClearVoice gives you a platform with the means of managing everyone in your team. You can schedule content workflow, better understand the type of work productivity needed for certain clients, and seamlessly communicate with other marketers in the workplace.
Image by dapa
So far, most tools mentioned in the list are free. However, I mentioned that marketing tools can prove to be a great investment with the sheer amount of features and functionality that it offers. Distribution, for example, is required if you want to succeed in your content marketing endeavors. If you're struggling, then OutBrain may very well be the successful Hail Mary you need. It's the hail mary that's, fortunately, part of the top content marketing tools of 2018.
It helps your content by making it part of suggested materials you see on most sites. Users will most likely find your work because it's placed as promoted content on bigger websites. Remember, this tool does require payment but you can't deny the amount of aid it offers to you and your website.
Conclusion
Every successful startup has their own batch of secrets to success. 9 times out of 10, their road to success had their path easily paved by the right tools. Sure, not every website can afford all the tools on the list, but it helps to know what you need and what you're looking for. Hopefully, the list of the best content marketing tools of 2018 should help you find your answer. 
Also, click here to learn about email marketing tools that can help your content be spread out. Furthermore, click here to learn how content marketing helps you.