As an entrepreneur, it's vital to keep everything organized. From projects, upcoming meetings and more, an entrepreneur must be aware of every business-related event that happens. Success is a guarantee to those that actually go out of their way and make sure they're in full control of everything. That is why today, this article will talk about 20 apps every entrepreneur must have.   
Skype
For business calls or meetings that take place miles away, Skype has been the go-to app for most people that do business. It's completely free and it features a number of useful communication options such as screen share and conference calls. This is a great introduction to a company-wide communication system.
Evernote
Evernote gives its user the ability to store and access notes through a number of devices. Although it's free, one can upgrade to Evernote Plus ($11-13 a year), Premium ($21-23 a year), or Business ($120 a year). This app is useful for traveling entrepreneurs who need to be in different locations in a single week.
Slack
For close-community companies, it's important to keep communication open and easily accessible. The app starts Free but one can upgrade to either a Standard ($6.67) or Plus Version ($12.50). Slack helps keep every company-related messages and topics in one channel. Its flexible communication system helps sort employees to different departments.
Buffer
For a business that is content-focused, Buffer is a great app to keep track of social media content and reach. The app has a number of upgrade plans that fit the size of a certain business. These plans can range from $10 a month all the way to $399 a month. Buffer is a great tool if your company has more than a few social media accounts.
DropBox
If Evernote dealt in notes and images, DropBox deals in larger files. One can get this app for free or upgrade to three packages that provides a much larger storage and a lot more features. The upgrades can range from $12.50 to $20 a month. Having DropBox as part of your company ensures that any files, regardless of size, is safely kept for later access.
Pocket
Being an entrepreneur means a constant hunger for the latest news, updates, and information. Pocket is a useful app for saving videos, images, and articles for later use. Think of it as a well-organized search history that you're actually proud to show to your friends. You can get it for free or upgrade to the premium version which only costs $50 a year.
Expensify
Keeping track of one's expenses during a business travel usually involves sifting through a bundle of receipts. Expensify aims to keep this part of the travel as hassle-free as ever. Through the use of the app and your phone's camera, any and all receipts or expenses will be recorded in chronological order. Expensify does have three upgrade plans with the first two starting at $5 and $9 a month.
Basecamp
Basecamp provides a channel for managing and assigning tasks to everyone in the company. Manage to-dos and organize your employees into different departments or teams. The app does a great job of keeping everyone updated on current projects and tasks. The app does come with a pricey upgrade of $99 a month but it offers a 10% discount to charities and non-profitable organizations.
Recruiterbox
For a company that's looking to expand its team, a number of resumes that one has to go through can be a hassle. Recruiterbox aims to organize every resume sent to you thus making the hiring process a lot easier. One can upgrade to the Standard Version for $195 or $270 a month depending on your payment plan.
1Password
As an entrepreneur, it's important to keep every business information or file securely. 1Password collects all sensitive data and locks it behind your master password. Passwords, bank account, and credit card information are just some that 1Password keeps safe. It comes in three upgrade plans with the first two starting at $3.99 and $11.99.
Mint
Mint keeps track of payments and expenses. All the time spent working through bills and other expenses are now handled by this nifty app freeing more time for productive activities. One of the reasons why this app is currently being used by 7 million people is the fact that it remains free.
Genius Scan
Sending documents online is easy if you actually received it in the same way. When handed a physical document or file, Genius Scan uses your phone's camera to automatically scan the document and send it via email or PDF. Although it's free, one can upgrade to Genius Scan+ for $7.99 in order to access more features.
Hipmunk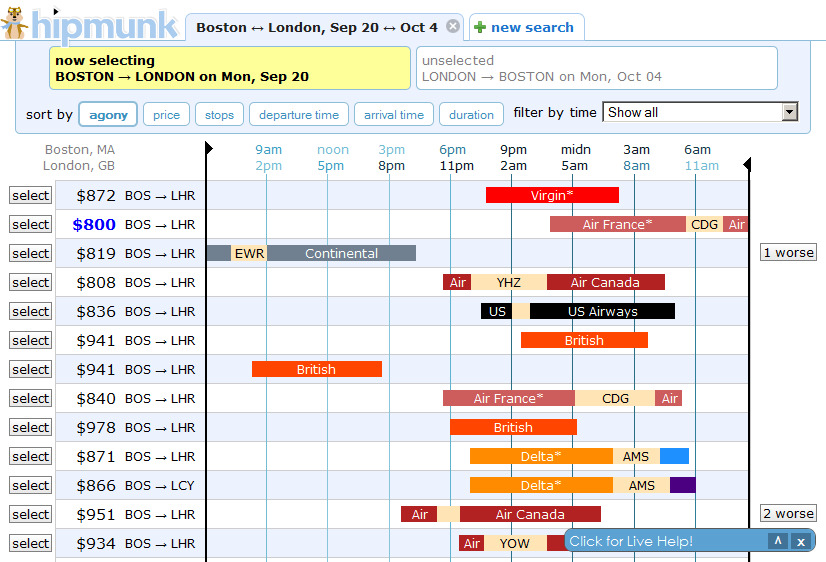 Though there are a lot of apps that aid with travel, Hipmunk is a lot more versatile in its services. It helps traveling entrepreneurs find the perfect deals for flights and hotels and adds in all the necessary information of said services. The app is free and is available for both iOS and Android.
Box
Box allows you and your team to access, share, and edit files from any device. What separates this app from other file-sharing apps is the ability to collaborate with others in real time. Think of it as the lovechild of Skype's screen share and DropBox's file sharing system. It starts $6 a month with an upgrade of $17 a month.
HelloSign
HelloSign is the fastest growing esignature app that aims to help entrepreneurs speed any documentation process. Any file or contract that needs your signature or permission can now be done online and hassle-free. It offers tons of features ensuring that contracts or agreements are seamlessly solved. One can get it free or upgrade to the $13 or $40 plan.
XMind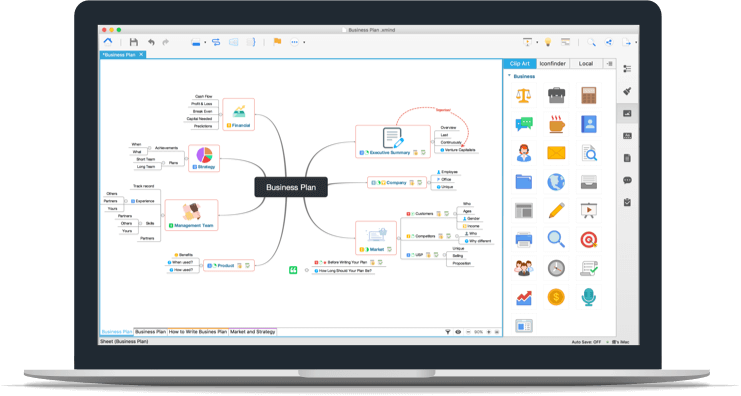 XMind allows its users to organize thoughts and ideas through the use of their user-friendly system. You can make charts and organize any idea that may pop up into different groups. The app aims to aid entrepreneurs in brainstorming sessions, ensuring that no idea is left behind. One can try it for free or buy the $79 or $99 version.
Reeder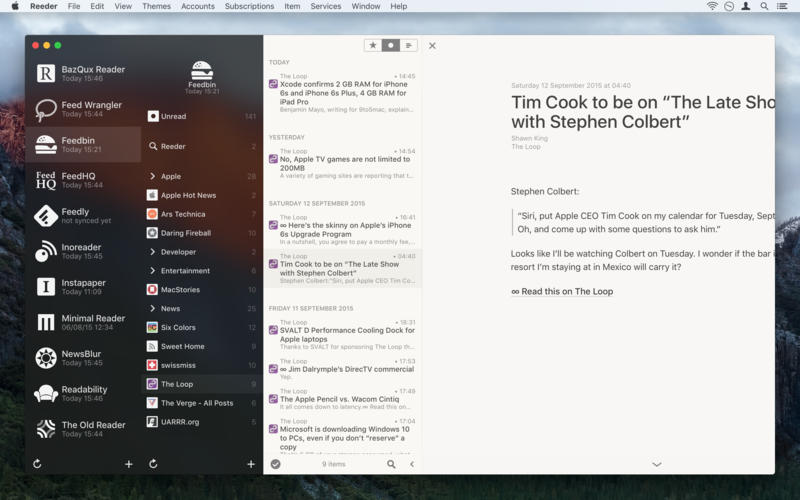 Reeder collects all your favorite articles or blogs in one app. Stay informed and updated on current events with either news articles or business blogs. Currently, the app is available for Mac or iOS and offers a free download. One can upgrade to a $4.99 version.
Grammarly
Writing business letters and memos yourself requires the right grammar and professional structure. Grammarly provides you the opportunity to correct grammatical mistakes and other more in-depth errors. It starts off free but one can upgrade to the premium version for an annual payment of $139.95. Grammarly also offers first-time premium purchasers with a money back guarantee in the first 7 days.
Things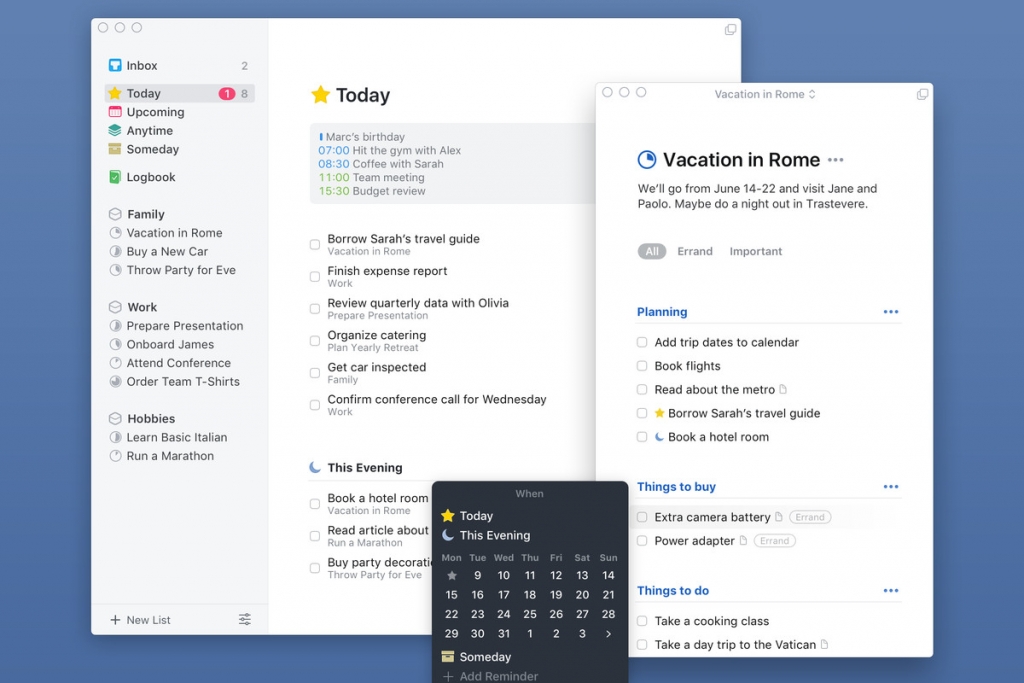 Things is a personal to-do list app that provides beautiful design and an effective and functional system. Sort through your daily tasks or other upcoming events on any device with the app's features. Other functions include the organization of events and priority task that notify you. The app is available for free.
OpenTable
If you're setting up a meeting in a restaurant, it's best if you prepare your reservations early. OpenTable allows you to do just that by searching the desired area for nearby restaurants. You can use the app as a channel to order your reservation and much more. It's a free app since it only acts as a medium for a restaurant reservation.
Conclusion
Making sure that every aspect of one's life is organized properly, an entrepreneur is able to focus on the things that matter. Any inconvenience is held off through the use of cleverly made apps. As an entrepreneur, it is your duty to ensure that your business grows and succeeds without a hitch. With these apps and a few more that aren't on the list, you can grow your livelihood into the business you dreamed about.