2017 has seen the most startups. Every year a number of companies looking to innovate double in number. Some mix their ideas with practical purposes while others try to go out of this world with ridiculous strategies. Somewhere in the middle lies those that can pique the interest of investors. Their ideas are not only fresh, but they keep it unique through some well thought out plans. These are just some of the most interesting startups to keep an eye on before 2017 ends.
Nowait
You ever heard of Yelp? One of the most well-known apps that incorporate reviews on large and smaller businesses, is working with Nowait. Nowait saves time for customers by removing what everybody hates about the current establishments of today, waiting in line. Yelp has taken Nowait and made it part of its system, customers can now wait in line even without setting a foot in the building.
The biggest takeaway from Nowait is the fact that Yelp itself has invested millions on it. If a large company is willing to invest a large sum of money on Nowait, then it's probably a good idea to keep a close eye on it in the coming year or two.
Simple
Today's millennial culture values spending more than saving. With tons of opportunities that can net them a lot of money, it's only logical that Simple would step in guiding them. Simple stands as an online banking system that tracks spending whilst encouraging saving. Banking fees have been thrown out the window and accessing your money can be done through ATM found in businesses such as 7-Eleven, CVS, and Walgreens.
So far, Simple has received over ten million dollars worth of investment from First Round Capital, Shasta Ventures, and more.
Nucleus
Image by BGR
An intercom system sounds like a thing of the past. Nucleus, however, aims to revive the intercom system with a fresh coat of paint and some much-needed updates. With the use of a touch-screen device, users are able to communicate with anyone with the same device. Doable in any room or space in the house, the Nucleus is also capable of communicating with users from a house away. Communication can be done through audio or video chat.
The biggest draw that this startup got was the full-fledged support of Amazon. Nucleus' device has been integrated with Alexa's voice command making it a tad bit easier than usual.
Lola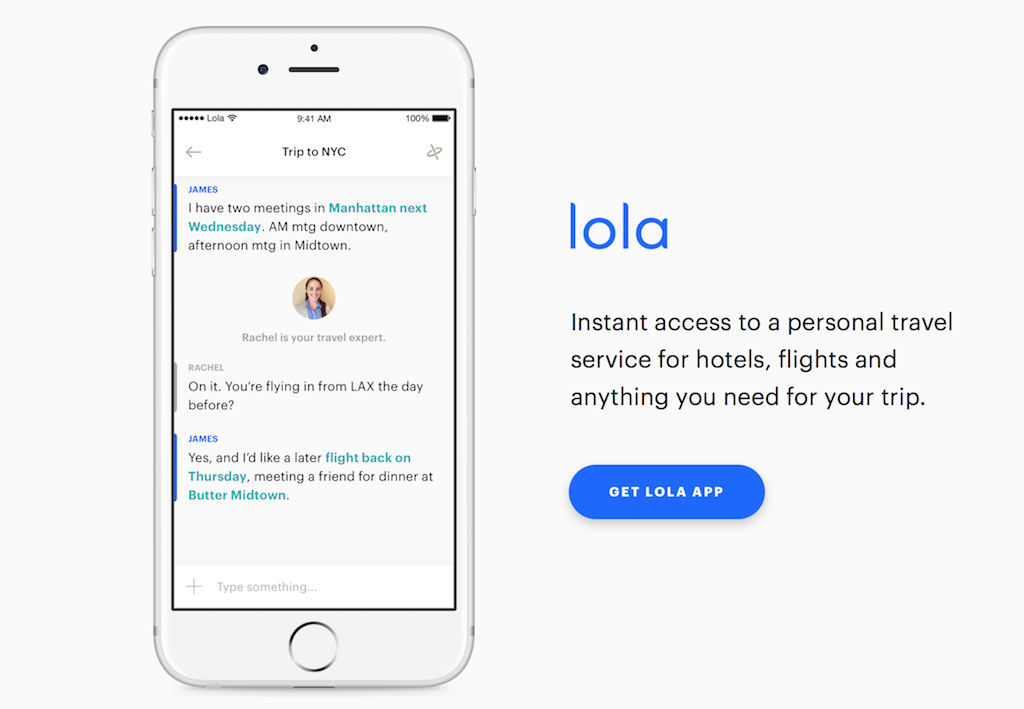 One would expect that, in today's modern society, people are able to book flights and other prolonged trips with ease. Well, Lola is definitely one startup that works hard on making this dream come true. Working as a chat app, Lola connects you with a combination of expert staff and artificial intelligence to work with you.
This startup has already received twenty million dollars worth of investment from Accel and General Catalyst. Expect this startup to start making rounds before the year ends.
Zipline
You might see drones as a toy for daily vloggers using it to get city-wide shots. However, drones have been proven to work efficiently. Zipline is the first commercial drone delivery service. It uses its drone to deliver medical supplies to villages that are barely connected with poorly made roads. The startup is composed of some of the most brilliant minds in technology and is probably the brightest startup in 2017.
With such promise and ambition behind Zipline, it's no wonder that the startup has received $85 million in funding. Unlike most of the startups of this list, Zipline aims to aid those who are on the unfortunate side of life.
Conclusion
As stated in the beginning, these are but a few of the startups of 2017. There are more that seek to innovate our daily lives through clever ideas and inventions. The best thing about these startups is that a lot of them are humanitarian in nature. Sure, profit is the short tail of success, but it remains behind the shadow of human welfare.