In today's modern society, every aspiring business owner looking to further their exposure in the market has to have their own website. However, there are a plethora of Hosting Websites out there all promising to be reliable. Anyone who is new to this kind of business medium might not know much of these hosting websites and we'll simply pick a random one. It helps to know what you're dealing especially if you're looking to promote your own business. That's is why we present to you the top 10 hosting websites that deliver.
10. WebHostingBuzz
One of the original hosting websites since the early 2000s, WebHostingBuzz has remained a big name in the scene for over fifteen years! With 250, 000 domains under its name it strives to remain that way for the longest of time possible. It offers excellent support and more to those who wish to be with a company that has delivered fifteen years of great service.
"We will respond to live chat questions within 10 seconds and tickets within 30 minutes." This is what WebHostingBuzz promises and it's a promise that they keep. As a hosting website, they pour in hard work and diligence to ensure that their customers receive the service that they paid for.
9. WebHostingPad
WebHostingPad boasts quality customer support, security features, and money back guarantees all for the cheapest price you would ever know of. Ten years. They have been in business for over a decade offering only the most affordable prices as well as a customer support that does not slack off.
Does a cheap hosting website mean they're cutting back on features and services as well? No. WebHostingPad may be cheap but it does not ruin its name by giving its customers the worst experience that they can get. Instead, they elevate the term "cheap" into a price worth paying for. With reliable customer support, a 30-day money back guarantee, and extra security measures, this hosting website ensures quality is bought for a low price.
8. HostGator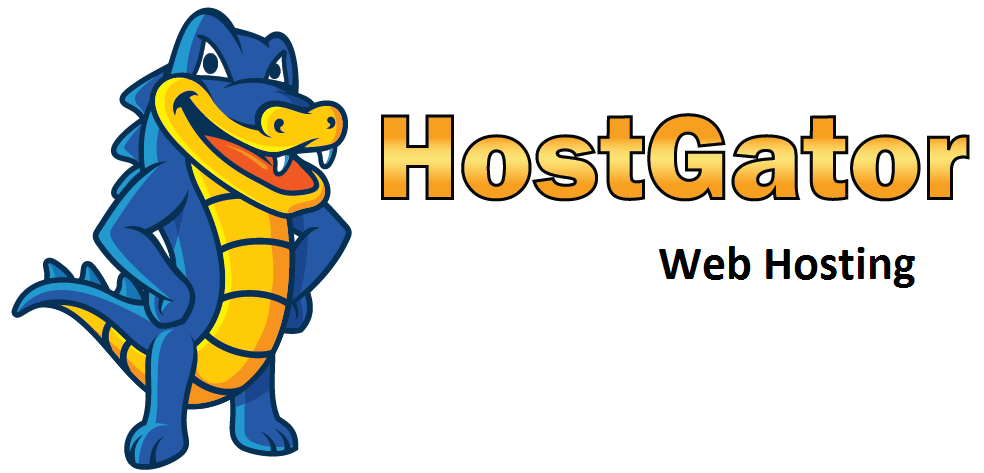 If there is one hosting website that is known throughout the globe, it's HostGator. This hosting website holds over 9 million domains and even partners itself with other well-known tech companies. So what does it offer? What does a famous hosting website have?
If you can't decide to stay or go, then you'll have plenty of time as HostGator offers a 45-day money back guarantee. More than enough time for you to decide. What else? How about an easy migration service from your old website? If, however, you are a beginner then rest easy. HostGator is very user-friendly especially for newcomers. A hosting website that's for the new and the old, HostGator is worth the money you're paying for.
7. iPage
Another hosting website that offers cheap prices for its customers. iPage isn't only affordable but the features that it includes is simply nothing to scoff at. Did we mention they were honest? iPage's offers can be taken at face value as there are no surprise or hidden clauses that you're agreeing to. You get what you pay for, a principle that they abide by.
As always, customer support replies in no time which is surprising for a company that offers cheap prices. Another feature they can boast about is their ability to work in harmony with other third-party applications. Finally, iPage has security measures that let you rest easy with the always reliable SiteLock. When choosing a hosting website that's cheap and has a lot of positive features, iPage is the perfect website to start with.
6. FatCow
FatCow shuns false advertising and embraces honest and upfront values towards its customers. It places no fine print clauses that'd just give you a headache nor does it trick you with misleading advertising. This hosting website, instead, gifts its customers with offers and prices that can easily be taken at face value such as their low and affordable promotional rates.
Apart from their honesty, FatCow offers its customers a 30-day money back agreement and good customer support. Another feature that they offer is the convenience of free website transfers and domain names for those who are looking to call FatCow their home.
5. Arvixe
A hosting website that has well over a hundred thousand domains under it, Arvixe has a lot to prove to any potential customer. Luckily, its offers are extensive and downright functional for any website that it seeks to cover.
The first feature they offer is a free website transfer, they will assist you and you won't even have to pay for anything. Second, Arvixe offers a selection of security options that'll ease all of your present and future worries.
Third, unlimited storage and bandwidth which is pretty impressive since it's available in their cheapest hosting plan. Finally, Arvixe is prepared to give you a free domain name FOR LIFE. No catch, just a domain name that'll last longer than you and it won't even cost a cent.
WE HIGHLY recommend that you narrow your choices down to the final four, they're currently the best hosting websites available.
4. BlueHost
There is a reason why BlueHost is always number one in most recommendations. It has 2 million domains under its belt making it one of the most popular hosting websites that every blogger goes to. So what do they offer? Here's what:
The main reason why BlueHost is so popular is because of their simple introductory pricing which means they're CHEAP. Sure it's not as affordable as iPage or WebHostingPad but to be at the level they are now their offers are indeed cheap. Apart from the price, BlueHost has functional security and apps that are properly integrated into their dashboard. You can do no wrong by choosing BlueHost as your hosting provider.
3. SiteGround
With hundreds and thousands of domains under its name and data centers around the world, SiteGround promises speed, uptime, and support and then does the unthinkable by going above and beyond all of its promises. Their uptime is near flawless, their speed goes beyond of what they promise, and their support is friendly and consistent.
SiteGround as a hosting website will do you no wrong and it even offers extra security measures and manage updates as well as maintenance so that you don't have to deal with it yourself. Add to that, the prices they present their customers are relatively low for an excellent product and service.
2. A2 Hosting
A2 Hosting is the second best hosting website out there yet not a lot of people has heard of them. How is that even possible? Regardless of that reason, you will be in for a surprise if you so choose to trust them as your hosting provider.
To put it bluntly, A2 Hosting is FAST. It has the fastest load time coupled with an uptime that's second only to the best. Never again will you lose money and customers, never again will you suffer on a poorly maintained service. If that wasn't enough, this hosting website even has customer support that's as fast as their load time and as efficient as everything else they offer.
1. HostGator Cloud
HostGator might have fallen at number eight on this list but all its shortcomings are being fulfilled and even improved tenfold with HostGator Cloud. There'll be no money wasted and no money lost with this hosting website. It is the best overall in terms of product and service. None can top it.
With PERFECT uptime to ensure zero days of headaches as well as the speed that's only second to A2 Hosting, HostGator Cloud not only promises prime service but it actually delivers. What about customer support? Well, it excels in this department with flying colors. All these and a myriad of key features are what make HostGator Cloud the best in the business.