Nothing turns a customer off more than an ugly design concept. The factors that affect this might be a lack of skill, experience, or the shortcomings of knowing your audience. Looks are everything, sure personality and the amount of content is what makes someone stay, but the look and overall style is what hooks everyone in. Your fishing line might be strong and sturdy but if the hook isn't doing its job then no fish will fill your basket.  Mind the metaphor, of course, but all of it rings true. If you want to succeed, you have to nail the first impression.
Graphic design. That's your answer. We not only provide this kind of service to anyone but we do it with careful thought and graceful passion. Every concept design or look that we apply and create have been meticulously chosen and tested. Our ever responsible team will pour in all their years of training, hard work, and research in capturing that perfect design for you and your business. Captivating, unique, and just downright beautiful. You will be sure to say those words once you see the result of expertly made graphic design.
We don't do all these things solely on the reason that it's our job. No, we do this because we want to be a part of your success. Your business thriving lights our passion even brighter and pushes us to improve on what we're already good at. If you succeed, then we do as well. Success, that is what every business strives for, right?   
Every design choice we make; we do because it captures the attention of people. The same people that becomes your customers. The customers that ensure your business' success. With your success we succeed as well. That has been our goal for a very long time.
If you are…
Redesigning the brand of your company
In need of a stunning brochure for your marketing efforts
Looking for a design banner for your advertisements
Looking for a professionally designed business card for your business.
In need of a 3d design for your dream house
We have design experts who can work on the following:
Adobe Photoshop
Adobe Illustrator
Sketchup 3d
At the affordable price of…
Business Card
3 Revisions w/ Matrix
Includes PSD
Up to 20 Names
Logo Design
3 Revisions w/ Matrix
Includes PSD
Complete Package
Banner
3 Revisions w/ Matrix
Includes PSD
Brochure
3 Revisions w/ Matrix
Includes PSD
3D Modeling
3 Revisions w/ Matrix
7 Perspectives
Still not convinced? Here are the samples of our work…
Marketing Collaterals Bundle
Ready to look good?
Click  and send us a message regarding your problem or idea – the more details you share with us, the more accurate our response will be.

We will get back to you with a quotation.

Once we finally agree on the specifics of the project and you are ready to commit, the project will commence right after you deposit 50% of the design fee. Payments are made through wire transfer or PayPal (which can also process credit card payments).

We will create a Basecamp space regarding your project where you can monitor all updates any time you want, plus updates via email if you wish.

Once the project is completed, the turnover of the graphic files will be made after the final payment is made.

Unlike other agencies, we require reviews from our clients (good or bad) so that we can use them to improve our services.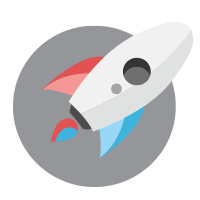 We're Here To Help Your Business Blast Off!
Through Creative Ideas, Innovation & Technology